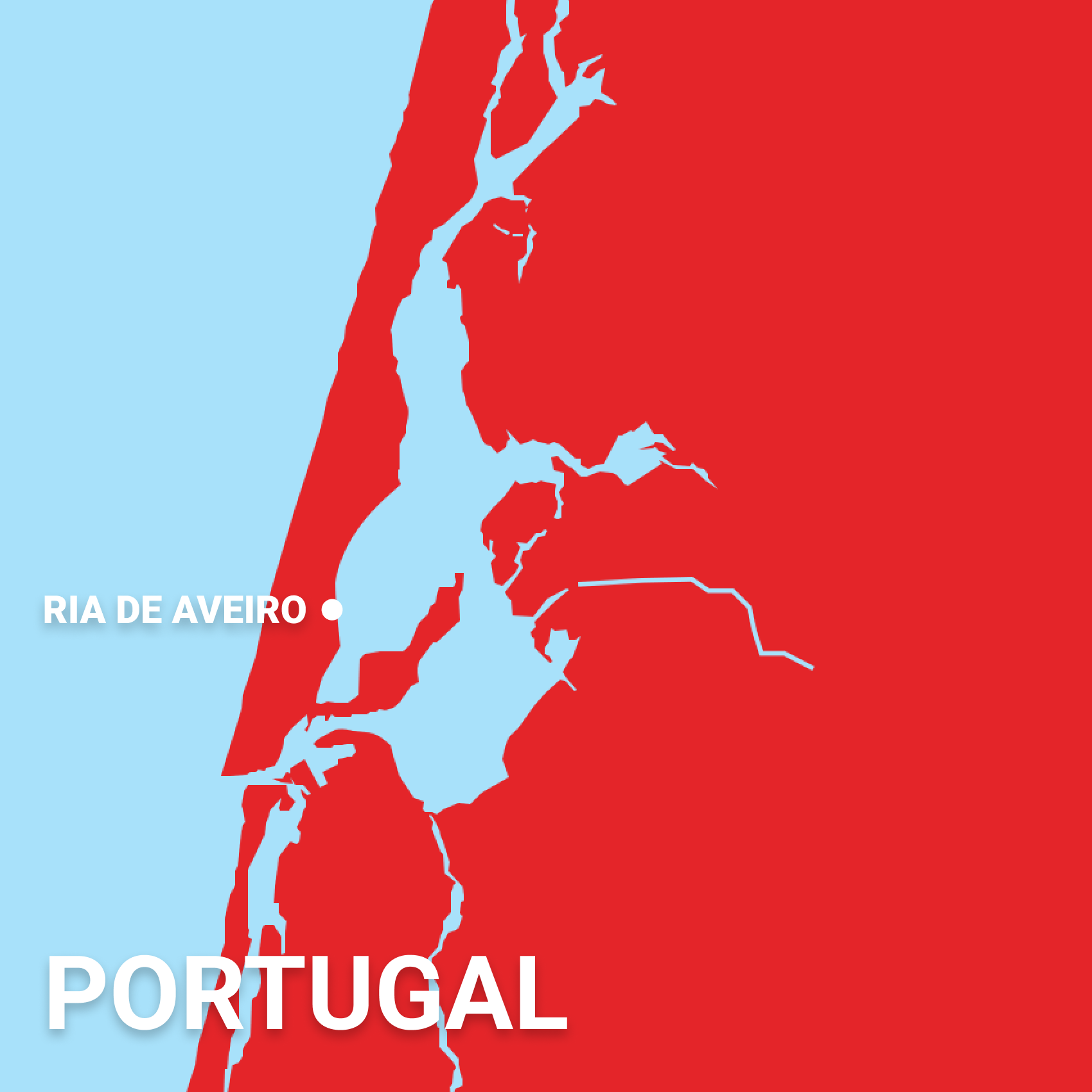 The Special Protection Zone of Ria de Aveiro, PTZPE0004, is located at the most western part of the Iberian Peninsula, particularly at the Central/Northern Atlantic coast of Portugal. It has an area of over 50.000 ha, with a marine area of over 20.000 ha and is distributed over several municipalities of the Baixo Vouga region, extending from the coast to the inland plains. Along the area, natural and semi-natural habitats are interspersed with agricultural and built-up areas, creating an interesting and highly diverse mosaic of distinct habitats. It is one of the most important wetlands in Portugal, sheltering a great diversity of halophilous and sub-halophilous plant communities in an extensive estuarine area, with the occurrence of estuarine habitats, salt marshes, salt pans, significant areas of reed beds but also important dune systems and agricultural areas.

Ria de Aveiro has a typical Mediterranean climate, with influence from the Atlantic Ocean and from Ria itself. Considering the great geographical variety of the territory, especially in terms of habitats, there are remarkable landscape diversity of the territory.
Species
The project aims to collect information on the distribution of a group of alien species in Ria de Aveiro, including species considered invasive in the region, and for which geolocation data is lacking, and also species whose presence is probable but not yet confirmed. It includes plants, animals, and algae, from terrestrial and aquatic ecosystems benefiting from the high habitat diversity present in the region. Some species are more relevant and simpler to identify, other represent some additional challenges. Yet, the available data sheets as well as the monitors present in the field during BioBlitz will help to successfully overcome these challenges.

Invasive species are one of the most important components of the current global change and represent one of the main threats to the conservation of biodiversity and to the functioning of ecosystems; they are also responsible for major socio-economic impacts including human health problems. The early detection of potentially invasive species in the region may be key to prevent major invasions and reduce the potential impacts such species may cause.
See species list
...
...
How to participate
Joining the BioBlitz of invasive alien species in Portugal is very easy! Here there are the main steps you may need:

1. Download the iNaturalist app (for android or ios) to your smartphone or tablet or you could access the web iNaturalist through your computer and create an account.

2. You can join the exoticPT project in iNaturalist to keep track of the observations made by you and other volunteers involved.

3. During the weekend from May 20th to 22nd, record all your observations using the iNaturalist app through photographs of the invasive alien species in Ria de Aveiro that you detect.

More detailed instructions on how to use iNaturalist for the exoticPT iNaturalist project on invasive alien species in Portugal Edition 2022 are provided in the iNaturalist project landing page (in portuguese).

For more information, please contact: bioblitz.invasorasPT@gmail.com